Hanoi & Surrounding Tours
One Thousand Years of Culture
Hanoi has an elegance, a grace, unlike any other city in Asia . It is a stately capital, an old grande dame whose worn beauty hints at untold stories - a secret past. It is a city that invites nostalgia, just as it invites questions: Who else has stopped beneath this spreading banyan tree? Who once lived in that proud colonial villa? Who lives there now?
In the Old Quarter Hanoi's rich past comes to life. Stroll down the ancient guild streets, where the wares on offer have remained unchanged for centuries: traditional medicines and herbs, brightly colored votive paper, bolts of finely spun silk, silver an1 jade jewellery. Ten centuries of culture and commerce are layered like paint, creating a vibrant mural of past and present. Here you will see the life of Hanoi: the women who pad past with baskets of bread perched on their heads; the flower vendors wheeling bicycles festooned with fresh-cut roses, mums and lilies; the brown-robed monks on their way to the pagoda.
Tours by country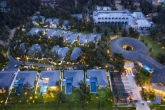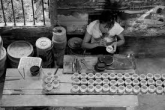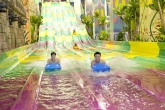 VINPEARL LAND ROYAL CITY
Trip code: HAN01-RL
Duration: 1 day / 0 nights
Overview: Located within Vincom Mega Mall Royal City – Asia's largest underground shopping and entertainment complex,...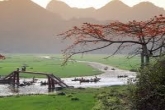 Perfume Pagoda
Trip code: HAN01-PGD
Duration: 1 day / 0 nights
Overview: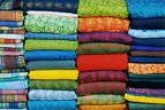 Van Phuc Silk village and Chuong Hat village
Trip code: HAN01-VPC
Duration: 1 day / 0 nights
Overview: Van Phuc Silk Village is situated on the banks of Nhue Thi River, near Ha Dong city. The village has been much well...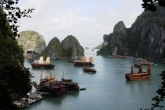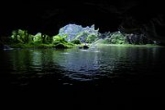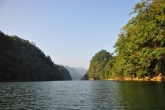 Ba Be Lake 3days
Trip code: HAN03-BBL
Duration: 3 days / 2 nights
Overview: Ba Be Lake is the largest natural fresh water lake, stretching about 8 kilometers in the north-south direction. The...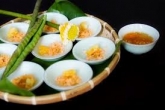 Hanoi Cooking Class Tour
Trip code: HAN01-CLD
Duration: 1 day / 0 nights
Overview: We offers hands-on cooking classes and short courses in a relaxed atmosphere, designed by chef Tracey Lister,...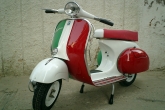 Fabulous Hanoi by Vespa scooters Tours
Trip code: HAN01-VSP
Duration: 1 day / 0 nights
Overview: The best way to travel in Vietnam is by scooters, you will reach to authentic Hanoi more than bus tour.