Southeast Asia is the destination of today, a region rich with historic treasures, exotic cultures and amazing landscapes. Uniquely beautiful, each country of Southeast Asia echoes with ancient wonders and speaks of changes to come. Simple fishing villages, green fields, high mountain peaks and tranquil beaches are home to the diversity that is Vietnam.
North to South, from Mount Fansipan to the Red River Delta, from Halong Bay through Hoi An to the South China Sea, Vietnam resonates with beauty while modern life waits in the wings. Vietnam and Cambodia have emerged from years of war to welcome change and peace while cherishing past wonders of antiquity.
The intricately carved ancient temples of Angkor Wat and Angkor Thom enchant the Cambodian countryside, like stately treasures of the jungle calling for exploration and honoring preservation. Life in Laos meanders along the Mekong River, and flows slowly by the beautiful hillsides, historic temples and saffron robed monks of sleepy Luang Prabang. Designated an UNESCO World Heritage Site, this peaceful city romances the visitor and soothes the weary soul. From Vietnam to Cambodia and Laos, Indochina welcomes tourists to make the journey, explore the past and greet the future.....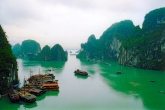 Vietnam
Recognized one of the most interesting countries in the world to discover, Vietnam is full of beauties and mysteries. Her landscapes will delight you, her long and often misunderstood history will intrigue you, and her friendly people will inspire you.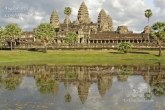 Cambodia
For many travelers the allure of an unspoilt and little-explored country is irresistible. Emerging from a violent past of human rights atrocities, war and political instability, Cambodia is recovering from its past and slowly becoming a top destination on the South East Asian travel map. The...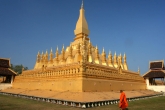 Laos
Laos' isolation from foreign influence offers travelers an unparalleled glimpse of traditional Southeast Asian life. From the fertile lowlands of the Mekong River valley to the rugged Annamite highlands, Laos is the highlight of Southeast Asia.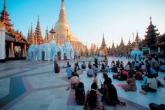 Myanmar
Myanmar (or Burma) sits at the crossroads of two of Asia's great civilizations (India and China) and looks out onto the vast Indian Ocean next to Thailand. One of Southeast Asia's largest and most diverse countries, Myanmar stretches from the sparkling islands of the Andaman Sea in the...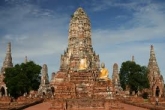 Thailand
Thailand is a wondrous kingdom, featuring Buddhist temples, exotic wildlife, and spectacular islands. Along with a fascinating history and a unique culture that includes delectable Thai food and massage, Thailand features a modern capital city, and friendly people who epitomize Thailand's...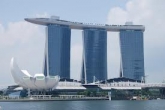 Singapore
All you need to know about this island: Some refer to her as the "little red dot", but Singapore's presence in the world today is larger than that moniker. In fact, Singapore is a bustling cosmopolitan city that offers a world-class living environment, with her landscape populated by...