We believe that your trip should be truly unforgettable, so we don't take any chances. The expert knowledge of all our specialists allows us to select the best possible accommodation, guides and excursions to suit your tastes and budget.

Whatever you want from your trip we can use our detailed knowledge to plan your ideal itinerary. The great thing about tailor-made travel is that your complete trip is designed around your interests and budget, so you can explore at your own pace and select accommodation that suits you, with our specialist knowledge at your disposal to perfect your travel plans.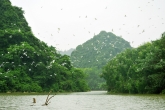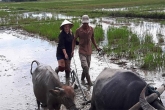 Linh Phuoc - An unique pagoda in Dalat
Linh Phuoc Pagoda is a famous destination for tourists in the Dalat. Around eight kilometers east of downtown Dalat, the pagoda at 120 Tu Phuoc Street near National Highway 20 surely captivates Buddhist followers and visitors as well since it has unique architecture.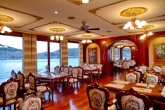 5 Star Cruise on Nha Trang Bay
Five-star cruise ship exploring Nha Trang Bay in the central province of Khanh Hoa has launched by The Emperor Cruises company.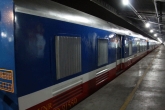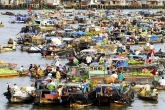 Famous floating markets in Vietnam Mekong Delta
The floating markets belong to the highlights of the Mekong delta, you can start the motorized boat to visit the floating market, experience how people exchanging goods, fruit and many other commodities on their vessels.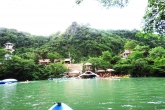 " Zip- line" Tour in Phong Nha Ke Bang National Park
Phong Nha Ke Bang National Park is recognised a World Heritage Site from 2003 and nowadays famous with Son Doong –biggest and most beautiful Cave in the world.A new type of tourism service is launched from Sep 2014 is " Zip-line " activities.