Halong Cherry blossom Festival
The first-ever cherry blossom festival will be held in the northern coastal city of Ha Long in Quang Ninh Province between April 11 and 13,2014.
The event titled "A Japanese Cultural Feature in Ha Long" will encompass a series of cultural activities held to celebrate 40th anniversary of diplomatic relations between the two countries on year 2013 and the Japan-Viet Nam Friendship Year.
The Cheery Blossom Festival 2014 is being held from Apr. 11th to 13th in Ha Long Park : There is about 100 branches of Hikan cherry blossom from Nago City of Okinawa Province exhibited at Ha Long's Lan Be Park and five Garyuu cherry blossom trees will be brought there from Takayama City of Gifu Province.
After the event, 100 cherry blossom trees will be raise at local Lan Be Park - Halong from Japan's present.
There will be handicraft, bonsai, culinary and tourism guide stalls from both countries in the park to promote tourism and art-exchanges by artists. Japanese chefs will also display their unique skills in tuna cooking and presentation.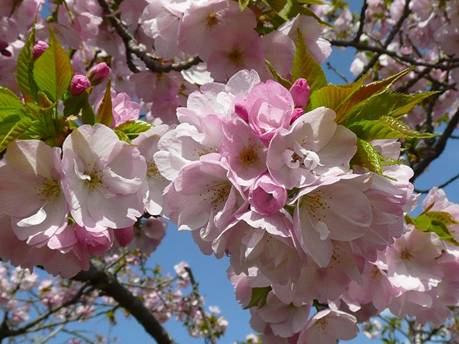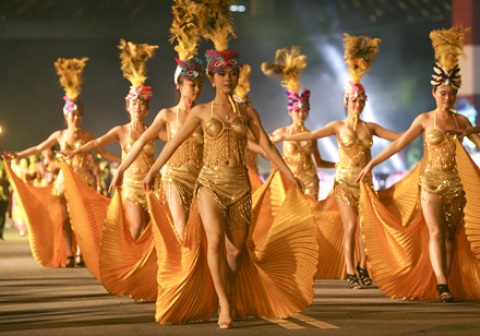 The Carnival Halong 2014
The Carnival Halong 2014 will take place on April 30 in the northern province of Quang Ninh, with the theme of "Quang Ninh: Convergence and Pervasion" will feature various art performances, carnaval parade and low-range fireworks. Beside the performance of local residents and professional artists, Halong Carnival also has enthusiastic participations of international artistic troupes from neighboring countries like Philippines, China, etc
The Ha Long Carnival 2014 will take place from 8pm to 9.30pm on Hoang Quoc Viet Street in Ha Long City.
Halong Carnival is a good occasion to make tourists closer to Halong's cultural identities as well as natural beauty. Especially, on the occasion of the 6th celebration in 2012, Halong Bay was officially recognized as one of New 7 Wonders of Nature of the world by the New7Wonder Organization.
The last year's event attracted the participation of more than 4,000 actors and actresses and 25,000 tourists. Before the festival, number of tourists to Ha Long Bay increased sharply with nearly 20,000 arrivals each day