With the sheer number of hotels and resorts in Vietnam, Cambodia and Lao, Myanmar...deciding where to stay can be an overwhelming process! We have put together a collection of our favorite hotels, ranging from boutique guesthouses to eco lodges as well as comfortable classic hotels to help with your decision. Whatever your needs, our excellent selection of hotels offers a variety of exceptional experiences.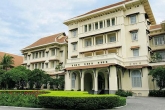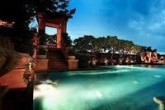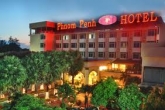 Phnom Penh Hotel
Location. Phnom Penh Hotel is located in central Phnom Penh, close to Wat Phnom, Royal...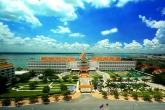 Cambodiana Hotel
Cambodiana Hotel Charming land of gentle people, culinary delights, stunning architecture,...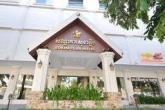 Sokha Club Hotel
Sokha Club Hotel offers a warm welcome in the heart of Phnom Penh surrounded by markets,...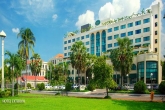 Sunway
Situated within the city and Central Business District area of Phnom Penh, Sunway Hotel Phnom...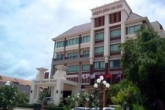 Royal Empire Hotel
Royal Empire Hotel welcomes you to Siem Reap, the city of Angkor ! Conveniently located,...