With the sheer number of hotels and resorts in Vietnam, Cambodia and Lao, Myanmar...deciding where to stay can be an overwhelming process! We have put together a collection of our favorite hotels, ranging from boutique guesthouses to eco lodges as well as comfortable classic hotels to help with your decision. Whatever your needs, our excellent selection of hotels offers a variety of exceptional experiences.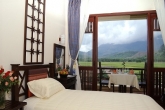 Mai Chau Lodge
Mai Chau Destination Mai Chau is located 135 km south-west of Hanoi in the Northern province...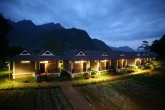 Mai Chau Sol Bungalows
No other hotels in Mai Chau has such a beautiful location as Sol Bungalows. Located right in...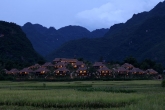 Mai Chau EcoLodge
Only three hours by car from Hanoi, Mai Chau is a completely different world of pure air,...
Serena Kim Boi Resort
After 2 hours driving from Hanoi, Serena Resort Kim Boi is a completely different world with...