With the sheer number of hotels and resorts in Vietnam, Cambodia and Lao, Myanmar...deciding where to stay can be an overwhelming process! We have put together a collection of our favorite hotels, ranging from boutique guesthouses to eco lodges as well as comfortable classic hotels to help with your decision. Whatever your needs, our excellent selection of hotels offers a variety of exceptional experiences.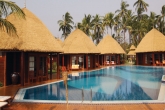 Myanmar Treasure Resort
Myanmar Treasure Resorts, a beach front paradise of white sand and sea on the Bay of Bengal...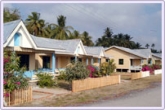 Yuzana resort
Total of 40 rooms classified into 2 different categories of room types to suit all form budget...