With the sheer number of hotels and resorts in Vietnam, Cambodia and Lao, Myanmar...deciding where to stay can be an overwhelming process! We have put together a collection of our favorite hotels, ranging from boutique guesthouses to eco lodges as well as comfortable classic hotels to help with your decision. Whatever your needs, our excellent selection of hotels offers a variety of exceptional experiences.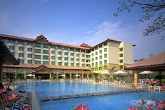 Sedona Mandalay
Nestled on four acres of landscaped gardens, Sedona Hotel Mandalay is ideally located in the...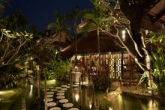 Mandalay Hill Resort
Myanmar is like no other place on earth. Renowned as "The Golden Land" a name inspired by...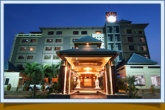 Red Canal hotel Mandalay
Since opening in November 2006, The Hotel by the Red Canal has quietly established itself as...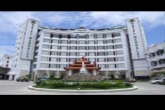 Hotel Mandalay
It is surrounded by famous tourist places of Mahamuni image, Yadanarbon market, Gold leaf...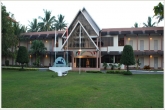 Mandalay Swan hotel
The Mandalay Swan Hotel is ideally located opposite the Mandalay Royal Palace and facing the...