With the sheer number of hotels and resorts in Vietnam, Cambodia and Lao, Myanmar...deciding where to stay can be an overwhelming process! We have put together a collection of our favorite hotels, ranging from boutique guesthouses to eco lodges as well as comfortable classic hotels to help with your decision. Whatever your needs, our excellent selection of hotels offers a variety of exceptional experiences.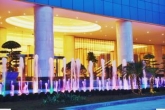 Muong Thanh Quang Ninh
Muong Thanh Quang Ninh Hotel-located at Bai chay, the heart of Halong City's business,...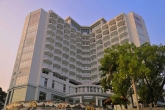 Novotel Ha Long Bay
A style that is resolutely Asian Elegance redefined in a powerful contrast of colours and...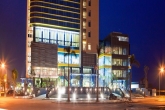 Royal Lotus Hotel Ha Long
Our elegant and comfortable rooms combine French contemporary decor with Vietnamese touch create...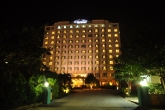 Starcity Suoi Mo Hotel
Welcome to StarCity Halong Bay Hotel StarCity Halong Bay Hotel (formerly names Starcity Suoi...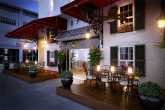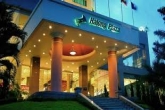 Ha Long Plaza Hotel
Being one of the most famous tourist attraction destinations in Vietnam, Halong Bay is the world...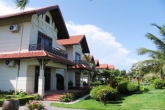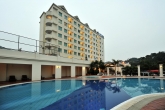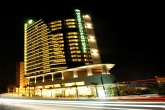 Muong Thanh Halong
Mường Thanh Ha Long Hotel -4-star international standard, is located on the coast of huge and...