With the sheer number of hotels and resorts in Vietnam, Cambodia and Lao, Myanmar...deciding where to stay can be an overwhelming process! We have put together a collection of our favorite hotels, ranging from boutique guesthouses to eco lodges as well as comfortable classic hotels to help with your decision. Whatever your needs, our excellent selection of hotels offers a variety of exceptional experiences.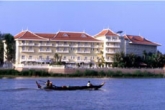 Victoria Chau Doc Hotel
The VICTORIA CHAU DOC Hotel Built in colonial style with low-rise French architectural design,...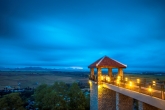 Victoria Nui Sam Lodge
Victoria Nui Sam Lodge Set in the scenic beauty of nature and cultural richness of the...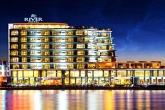 River Hotel
At the heart of Ha Tien stands the River hotel ,offering the most stunning views in the whole...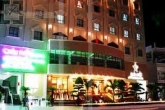 Chau Pho Hotel
Overview Chau Pho Hotel On Trung Nu Vuong street, surrounded by many restaurants. Just 500m...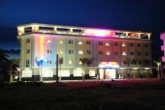 Ha Long Chau Doc Hotel
The Ha Long Chau Doc hotel is a international three-star hotel with 80 rooms with full...
Dong Nam Hotel
Overview Dong Nam Hotel Dong Nam Hotel is a 2 stars hotel with 44 comfortable rooms. The...